Industrial Floor Lamp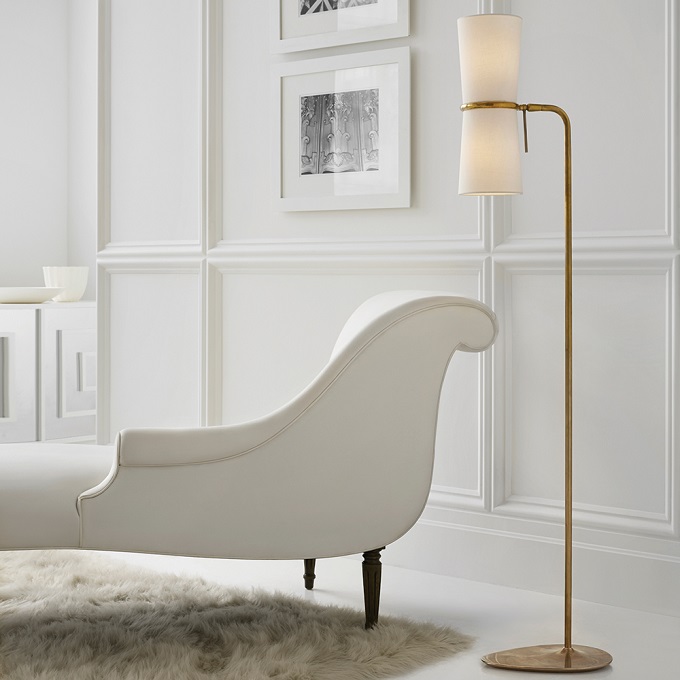 How to Use a Floor Lamp to Light Up a Whole Room
One of the best ways to light up a whole room is by using a floor lamp. They come in a wide variety of styles, so they're sure to match your decor. They're also portable and easy to move around if you decide to change the look of your home.
They're a great option for illuminating small spaces and act as a sculptural element in the room.
Torchiere lamps are a popular choice for homes with elegant decor, offering a timeless style that adds depth to your home without overwhelming the space. These lamps typically have a tall body and a shade that faces upwards to direct ambient or accent luminescence to the room.
Some torchiere lamps feature a frosted glass shade for an understated design that works well for more contemporary style homes. Others are stained-glass, offering a classic touch of elegance to any room.
The most important thing to consider when selecting a floor lamp is how much lighting you need in the room. If you want to use the light for a specific task, such as reading or working at a desk, then it's important to choose a lamp that has a wide beam of light.
It's also helpful to choose a lamp that uses standard incandescent bulbs, as some of the more modern designs feature LED bulbs or integrated LEDs, which can be hard to replace on their own.
If you need a lot of light in a room, try opting for a mogul style floor lamp, which features a center three-way bulb surrounded by additional bulbs that can be used as needed. These types of floor lamps can often be found at a reasonable price, and they're ideal for large spaces because the light is spread out evenly across the floor.
You should also consider a rotary switch, pull chain or floor switch to control the lamp's light. These switches are easy to use and can be operated by people with limited manual dexterity or those with older eyesight.
They're also a good option for rooms that have low ceilings, as they don't take up as much space as pendant lights or other ceiling-mounted fixtures.
Some floor lamps can be adjusted to fit a wide range of heights and angles, allowing you to find the perfect spot for them in your home. This is especially helpful if you have an awkward or slanted floor.
This adjustable floor lamp from Adesso provides a sleek and modern look to your room, displaying a tall slim pole with an arching stem that anchors a round base. It's topped by a cone-shaped light shade with an adjustable gooseneck arm, providing the perfect amount of lighting for a late night read or a project at your home office.
This is a great option for those looking for an unique centerpiece floor lamp that will catch the eye of guests. It's crafted from durable wood and is available in multiple colors.